Silver Street Open Garden in aid of the National Garden Scheme this Sunday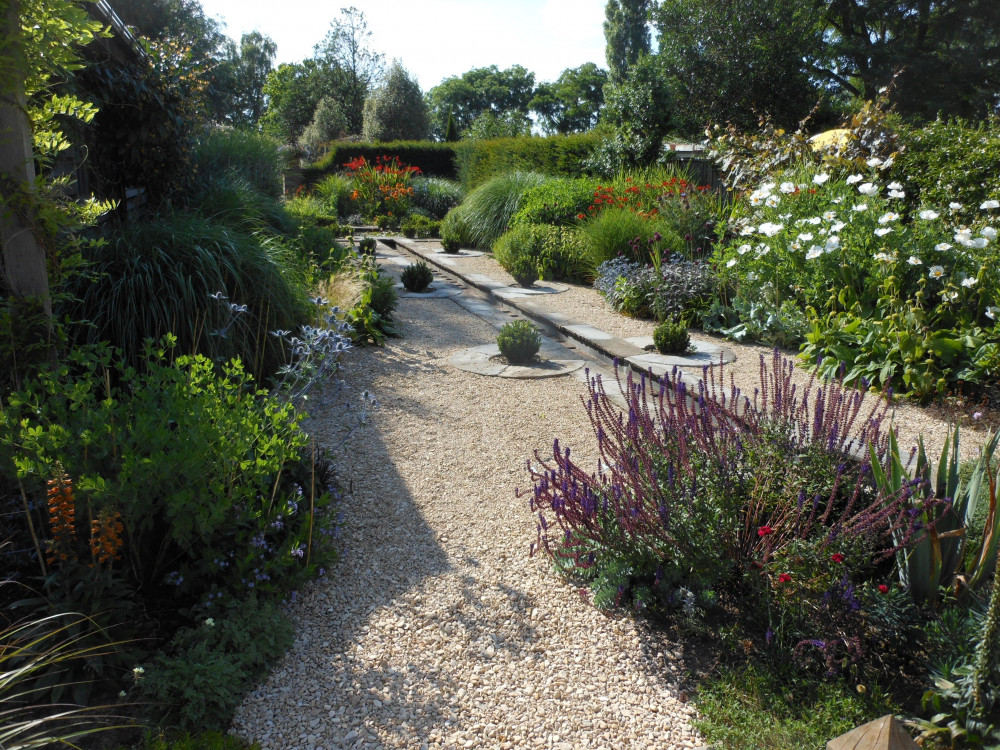 A wonder of a garden in Midsomer Norton
The garden at no. 42 Silver Street in Midsomer Norton will be open as part of the National Gardens Scheme on Sunday 10th July between 12:00 and 4:00pm.
The half-acre plantsman's garden is divided into seven distinct zones, developed from scratch by the owners over the last ten years. Features include a gravel garden with formal rill and pond, mixed/ herbaceous borders in cool colours, Iris garden, elliptical lawn with hot colour planting, informal area with woodland character and experimental bank with intermingled mixed herbaceous planting. The long narrow garden backs onto the Somerset and Dorset heritage railway with views over the Somer Valley at the far end.
The owners are a landscape architect and professional gardener who have undertaken the design and construction of the garden themselves, from grubbing out old trees and digging ponds, to laying paving and planting nearly 1,000 species and varieties of plants, many of which are rare or unusual. Planting includes grasses, roses, herbaceous perennials and shrubs.
Homemade teas will be available together with plants for sale, all in aid of the NGS.
Parking will be available at Norton Hill School on Charlton Road, BA3 4AD, a five-minute walk from the garden. Entrance is £5 for adults and £2.50 for children.
Last year The NGS raised over £3 million for charity. 83% of this was donated to major UK nursing and health charities with smaller amounts to a wide range of other nursing and caring related charities.