Coming shortly to Peasedown : The latest Prince's Trust Team Programme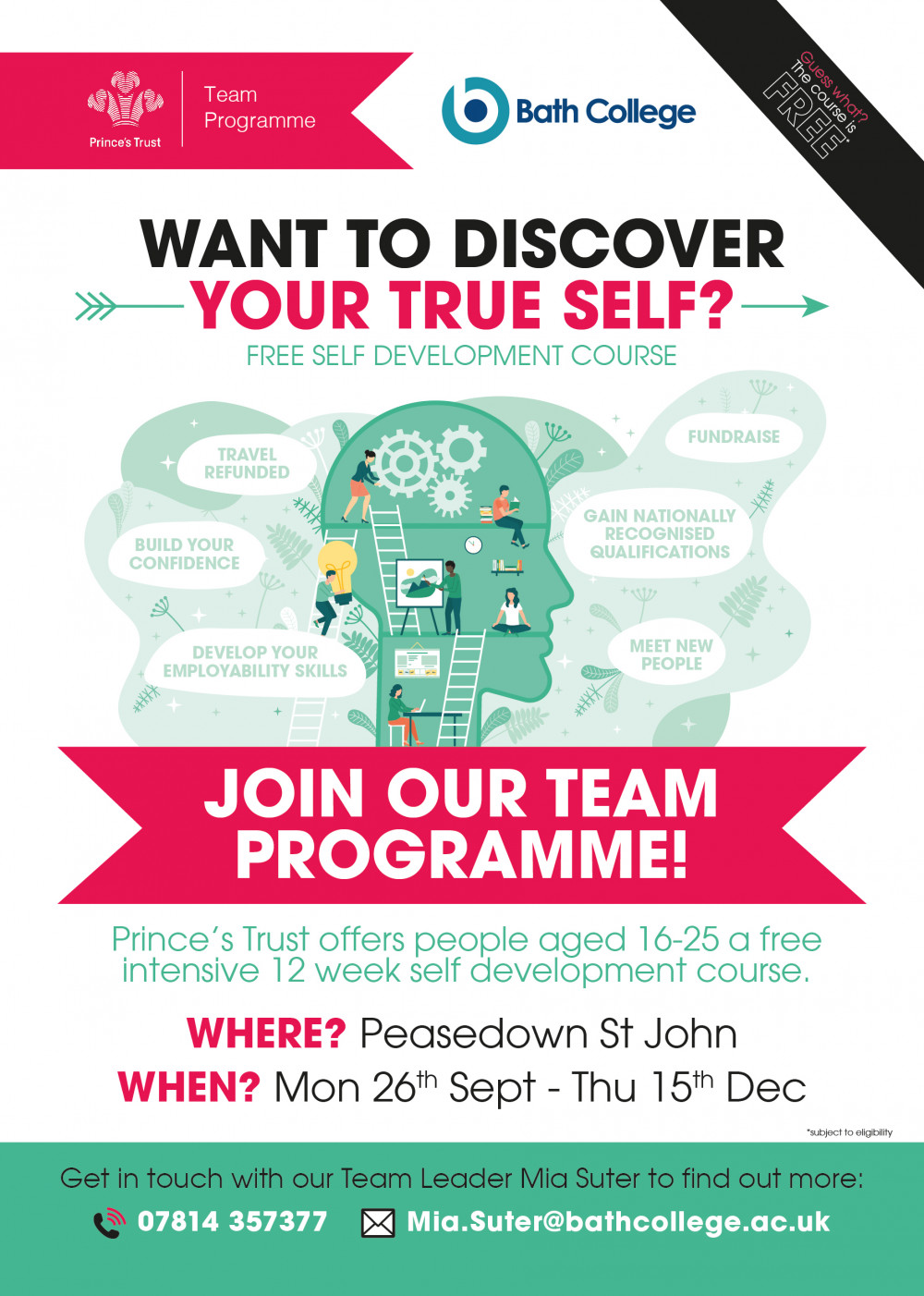 The next Prince's Trust Programme is starting on the 26th September. The programme is ran through Bath College and the next upcoming team will be based at The Hive in Peasedown St John.
The programme is twelve weeks long and supports 16–25-year-olds to develop and build on soft skills, like teamwork and confidence building, with the end goal of supporting them to find further training, education or employment. During the 12 weeks learners will take part in a residential (deemed the best part of the course by the young people!), work placement, community projects and career planning.
The course is free and open to 16–25-year-olds who are NEET or at risk of becoming NEET. They will also take part in a Level 2 Food Hygiene course and a First Aid course as part of the programme. The young people's travel cost will be refunded each week with proof of receipt.
I would be very happy to meet with anyone who is thinking of joining to provide the opportunity to answer any questions that they may have, or anyone who would like to enrol.
To refer anyone please get in touch with me at: [email protected] and I will be happy to help.