As Radstock continues to look at ways of saving its Methodist Church : The one in Oakhill is up for sale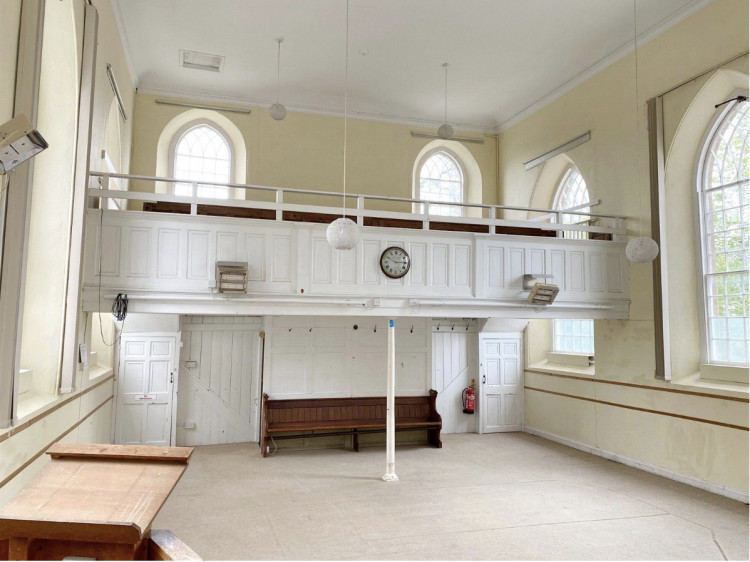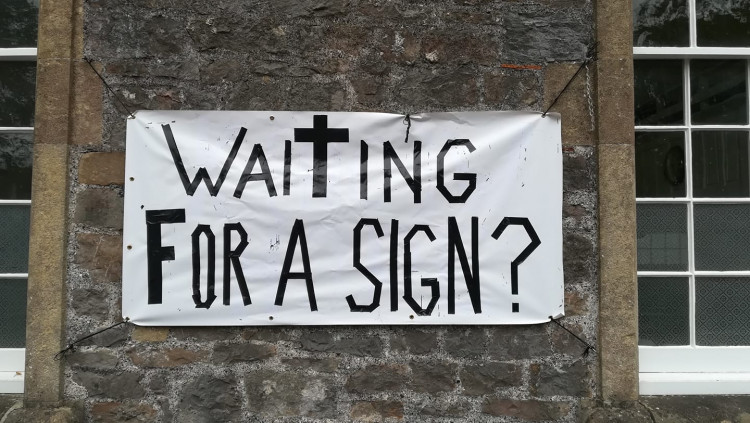 Radstock Town Council is continuing to look at ways of protecting the Methodist Church in the centre of town. The council is planning on trying to make it a building of community interest, which would save it from developers, especially since other churches in the town have been turned into flats.
But it will not be cheered by news this week that the Methodist Church in Oakhill is up for sale.
The former listed Grade-II church on the main road between Shepton Mallet and Midsomer Norton will be familiar to many for the every-changing hand-painted signs displayed outside, encouraging people to come to a service and join the Christian faith.
It is on the market with Cirencester-based estate agents Perry Bishop for £250,000.
The listing identifies the property as a "Development Plot" and says:
"The property is Listed Grade II as being of architectural and historic interest and was originally built in 1825, with solid stone elevations under a pitched slated roof. There is a later extension."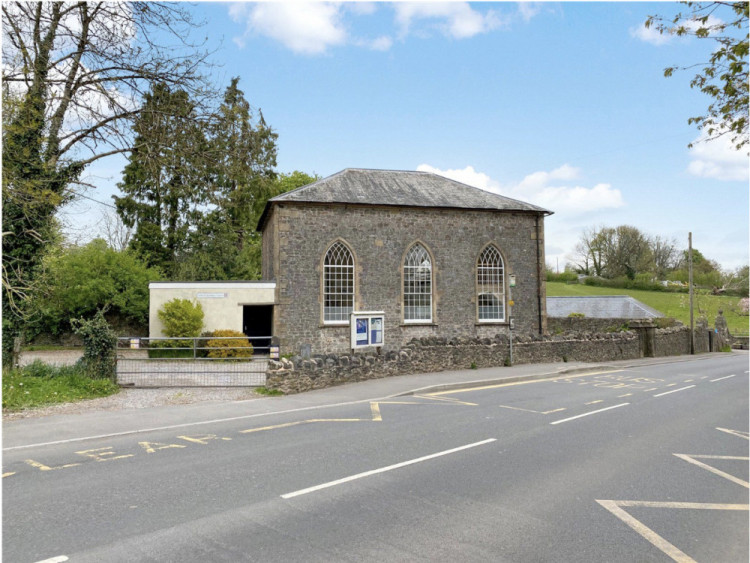 On the ground floor there is the chapel area (approximately 756 sq ft), stairs up to a balcony, a hall way, cloakroom and an office/kitchenette (approximately 200 sq ft.)
You can read about the plans for Radstock's church HERE and fears that if the building is not protected it too will go off to the highest bidder.
The Oakhill church is on the market for £250,000 and is being sold by informal tender with offers due no later than noon on Tuesday, August 9.