Final week as Clandown store closes after 18 years - there has been a shop here for over a century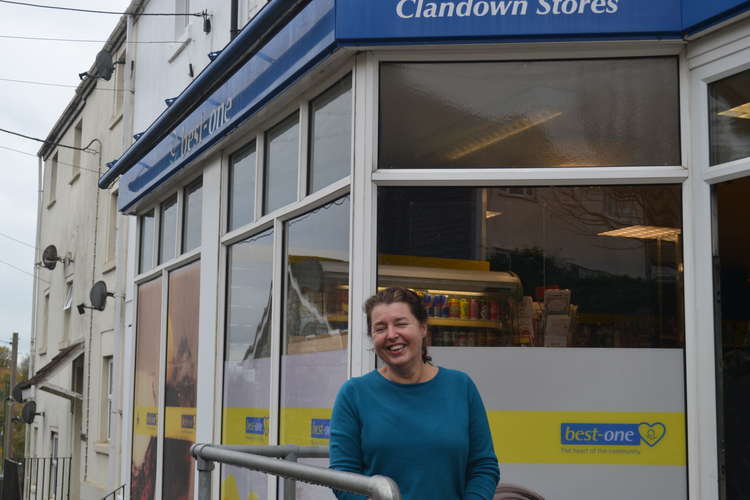 Outside Clandown Stores today (November 20) with nothing but good news from her 18 years behind the counter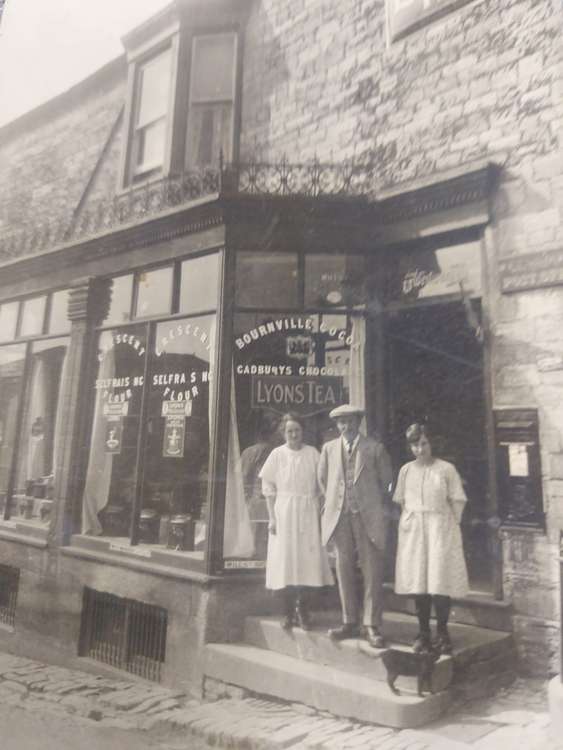 There has been a shop here since at least September 1923 - the date of this photo
It is the final week for Clandown Stores, owned by a local couple for the past 18 years and on a site where to the top of Radstock there has been a shop for over one hundred years.
Sadly it has not been possible for co-owners Julie Hartnell and Chris Bennett to sell the shop as a going concern, so it will shut up shop on November 26.
Owner Julie told Nub News they have nothing but positive memories of running the shop - " More like Coronation Street that you can believe" - but sadly the closing bell has sounded.
She said: " We have had a ball, all good stuff, there was no bad reason for us shutting.
The couple have been working long hours and for decreasing amounts of return as costs increased and margins shrank but Julie insisted: " Yes we were working for next to nothing but it didn't matter.
"We have loved every minute of it. "
The shop was also a vital lifeline to the local community during the coronavirus lockdowns.
" Again we loved it," said Julie, whose son was one of the last pupils to attend the now-closed Clandown Primary. " We would go out delivering papers and we embraced the situation, we also did not run out of stuff as quickly as the big supermarkets did."
The shop, and adjoining home, was on the market in September 2020, but unfortunately with those tiny retail margins, the shop would not earn enough to support a family and a mortgage.
" We had to put an end date on .. so we work be working from 9am until 7 pm (no newspapers) next week and then close next Saturday, closing at 5pm.
The couple have plans to spend some time relaxing, and they will for the first time be able to celebrate Christmas together, without needing, after 18 years to be back at work on Boxing Day.
" For lots of reasons, like that it is a nice time to get out when we can have some holidays and perhaps some time away , " said Julie.
Keen to add that being an open all hours shopkeeper has been a blast.
" It is not because we have had shoplifters or anything bad, or anything like that, " she stressed. " However it is the case that retail convenience stories are sadly dying a death.
"It is hard to make ends meet, it is very tough working all the hours God sends just to keep your head above water. I would not recommend it to a young couples sadly."
On a lighter note, she added " You may think Coronation Street is fiction, but it is NOT. Living here, a small village it is JUST like that. It is true. I am probably Rita (Sullivan who ran The Kabin in the TV series for over 30 years)
"I wish I had thought about writing a book when we first started, because it really is an interesting village with lots of stories and lots of local characters who we have seen come and go.
" It has been absolutely wonderful and we will miss it a lot. "