Free Christmas Gift Giveaway Event at Peasedown Community Library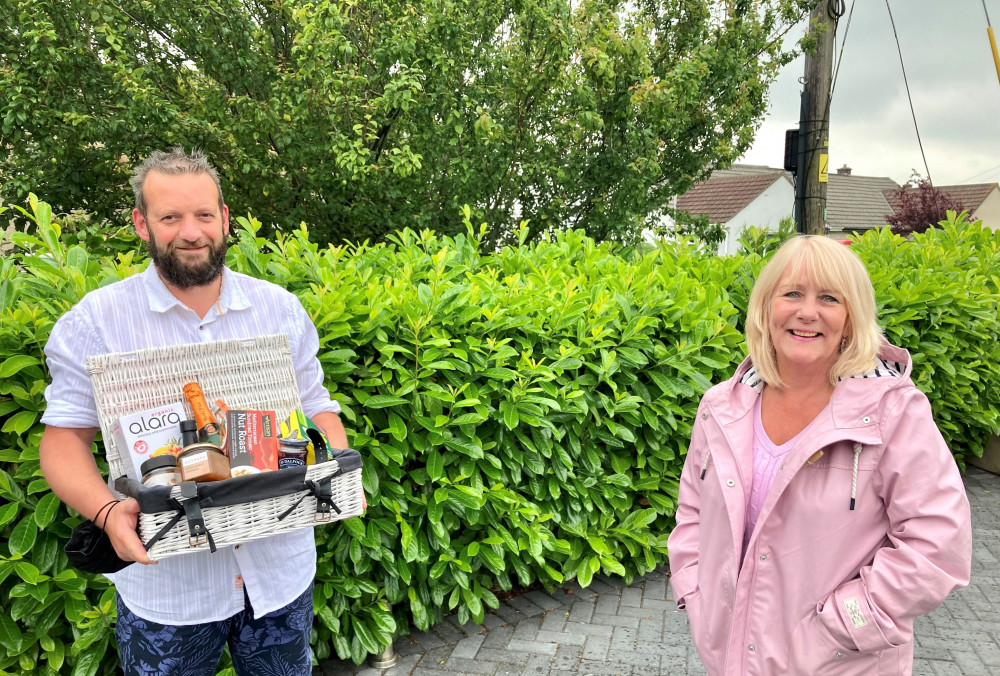 Gavin Heathcote and Cllr Karen Walker are coordinating the Christmas Gift Giveaway in Peasedown St John on Saturday 10th December.
Parents and families can get hold of some free Christmas gifts for their children next week at a special event at Peasedown Community Library.
As part of the Peasedown Community Trust's activities in the village this winter, the charity is giving away up to £400 worth of gifts – making sure that no child in the village goes without this Christmas time!
Cllr Karen Walker, who manages the village library, said:
"Christmas can often be a difficult time for families who are strapped for cash, and this year will be even worse due to the drastic increase in everyone's energy bills and the price of food going up.
No child should go without at Christmas which is why the Peasedown Community Trust, the charity that runs the library, is holding this free Christmas Gift Giveaway event."
Last month the Trust announced it was setting aside £800 as part of a new Winter Support Fund. Half would be allocated to this event at the Library and the other half allocated to families and individuals experiencing hardship in Peasedown.
Chairman of the Peasedown Community Trust, Gavin Heathcote, added:
"Thanks to everyone who has been in touch over the last few weeks to ask what support we'll be providing to Peasedown residents over the winter months.
At our recent Trustees meeting we agreed to set aside a sum of money and create the first ever Winter Support Fund for Peasedown St John!
We're putting £800 into the new Fund. With the huge increases in the cost of living, and with families struggling to heat their homes, we hope this new fund will help."
The Peasedown St John Christmas Gift Giveaway will be held at Peasedown Community Library on Saturday 10th December, 11am – 1pm. It will also include a special visit from Father Christmas.
Gifts available will be chocolate selection boxes, Christmas puddings, truffle gift boxes, colouring books, and a vast range of brand-new hats, gloves and socks for children – helping to keep them warm during the winter months.
Any Peasedown resident experiencing hardship is welcome to attend the event.
For more details, contact Peasedown Community Library by emailing [email protected]