How many cycled to work today ? Concern grows that new development plans in Somer Valley lack cycling lanes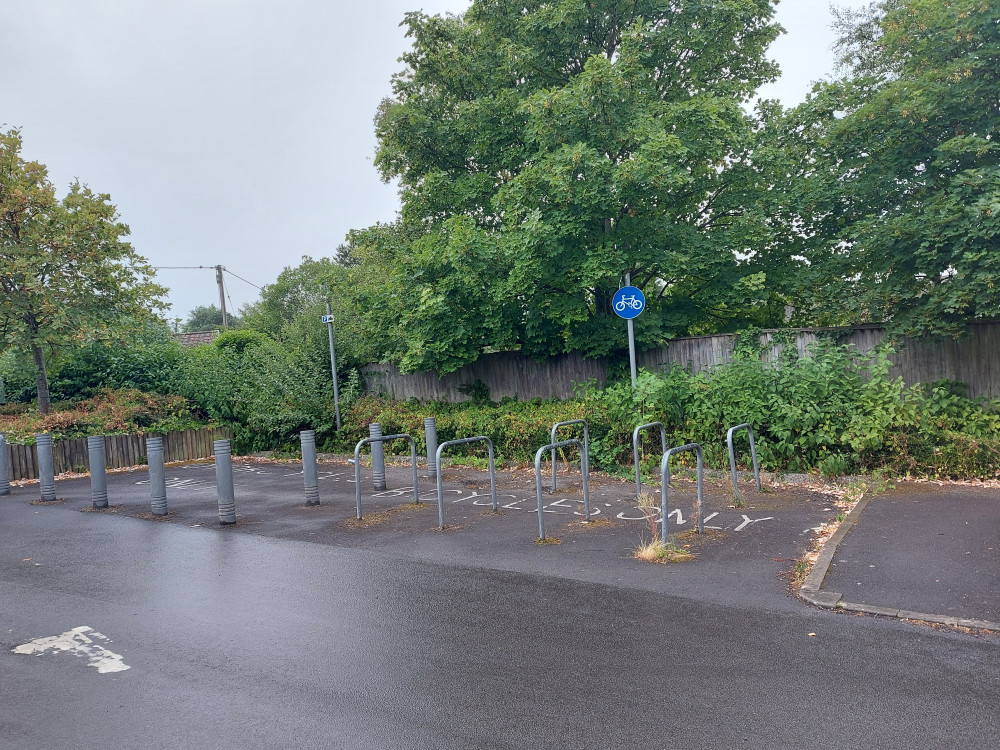 Plenty of spaces at this bike park in Midsomer Norton
It is Happy #CycleToWorkDay! When the country is encouraged to travel to work by two wheels.
Cycling is not only a great form of exercise but also great for the environment and a cheaper way to travel, say the campaign organisers.
But if the national campaign checked up on Midsomer Norton it might have been disappointed with the empty state of the bike racks in this car park.
A councillor has also contacted Nub News to express concern not only about the large housing development planned on the outskirts of the town, but about the lack of access, if people do not have a car.
Developers as part of the plans have said they will make provision to encourage green travel between the homes and the town centre.
However the councillor said, I cannot see anywhere in the plans where traffic-free cycle access to several key location in Midsomer Norton will be made possible as part of the plans. It seems to me that the new cycle access will only connect the new development to adjacent developments.
The key destinations that should be accessible by bicycle, and other forms of sustainable transport, from the new development are
The new Somer Valley Enterprise Zone business park which is being developed at Old Mills on the A362
The Tesco Superstore
St John's Church of England Primary School
Somervale School
Midsomer Norton Cricket Club
Midsomer Norton High Street
He added: " The path by the Nature Reserve is not suitable for cycles and Withies Lane itself requires upgrading to be usable by wheel chairs or by anyone in the winter months. "