Local artist launches watercolour workshops in aid of children's charity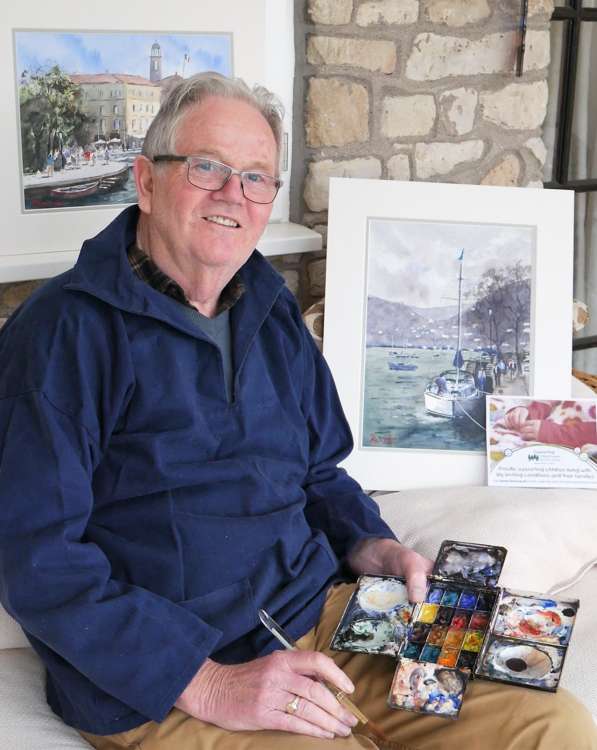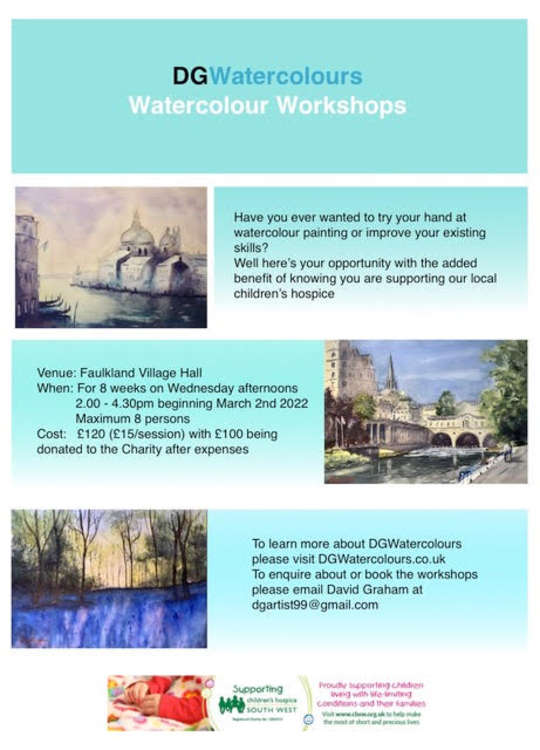 Faulkland Village Hall will host a new series of art workshops giving people the skills to enjoy and explore watercolour painting, in aid of the Children's Hospice South West (CHSW), from Wednesday 2 March.
David Graham, who sells his own watercolours to raise money for the charity, is inviting people to book onto the course to learn the basic technical skills to paint in watercolour, from mixing paint to getting started with your composition, as well as giving artistic insight and inspiration for people with painting experience.
"If you're thinking of starting a new hobby this year or revitalising your interest in painting please do come along. We start from the idea that everyone is capable of producing something to be proud of and we'll be working in a friendly and supportive small group. Some people will find it easier than others but the main requirement is practice and perseverance not talent!" said artist and tutor David Graham.
David will be sharing skills and insight learned from workshops he has attended across Europe with some of the world's best known watercolorists. He took up painting in retirement, building on sound drawing skills from his training as an engineer, which led to a varied career in industry, education and business.
He sells his art in aid of children's charities, raising over £12,000 to date. In 2021 he raised over £1,500 for CHSW and funds raised from the workshop will also go direct to the charity and its work to make the most of short and precious lives.
Heidi Roberts, CHSW Area Fundraiser said: "I have been fortunate to observe David delivering a one on one painting session, and he covered all aspects from the mixing of colours, perspectives, and all the steps to producing a beautiful watercolour. David speaks with such passion for watercolour, and is inspiring. CHSW are so pleased to have David supporting us again this year through his workshops and the sale of his paintings".
The course, for eight people will run from Wednesday 2 March at Faulkland Village Hall from 2-4.30pm for eight weeks. The total cost will be £120, with £100 per person donated direct to CHSW to help the charity support families in need across the South West.
For more information about the workshop and to book a place please email David at
[email protected]
or call 07831 803827. To see his paintings please visit www.dgwatercolours.co.uk or visit the Parlour Café at Tucker's Grave Inn, Faulkland to see a gallery of his work on sale in aid of CHSW.