Meet Your Councillors in Peasedown St John at Monthly Advice Surgery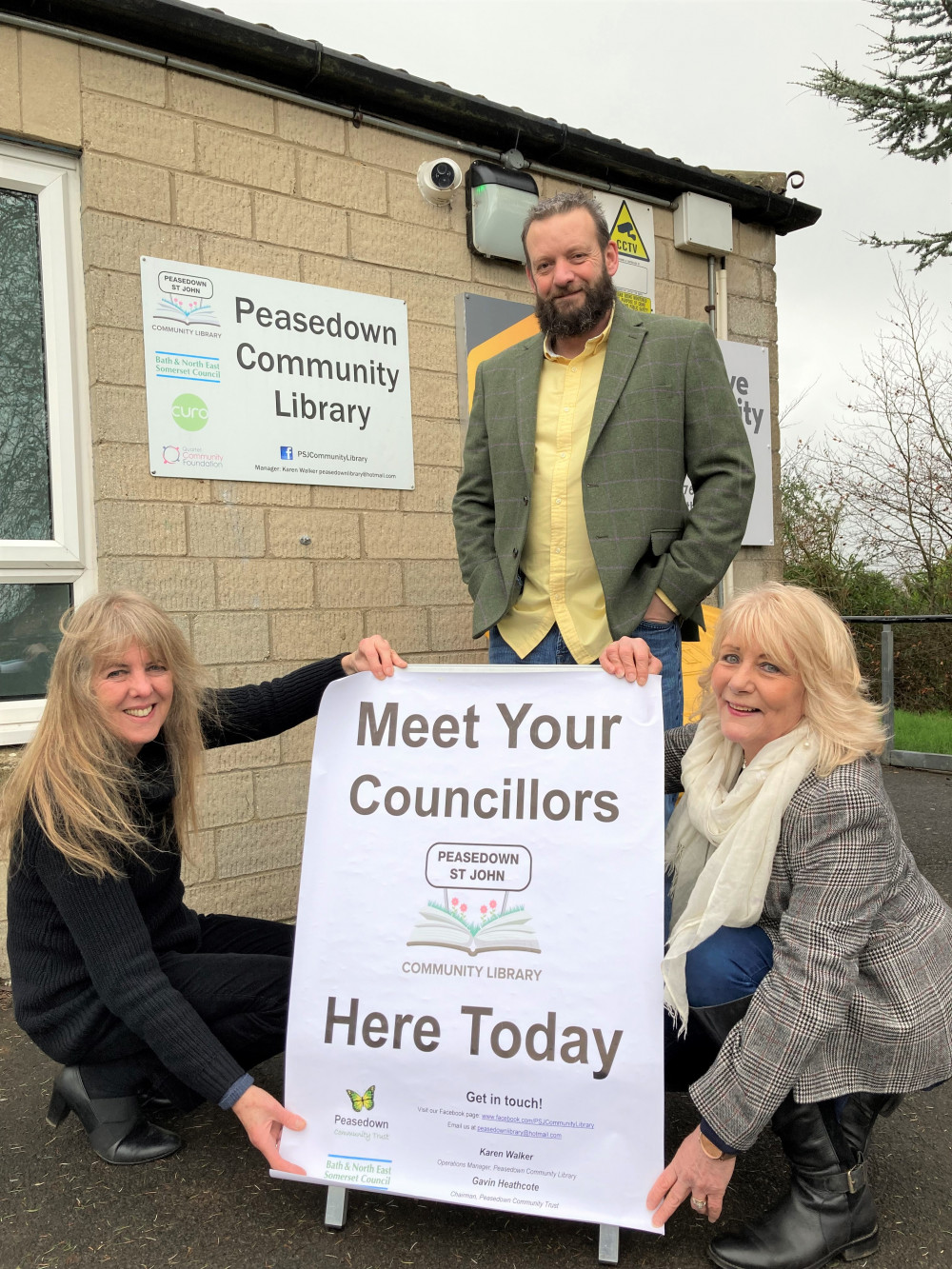 Cllr Sarah Bevan (left) and Cllr Karen Walker (right) with Gavin Heathcote outside the Peasedown Community Library.
The Bath and North East Somerset Councillors for Peasedown St John, Karen Walker and Sarah Bevan (Independents), will be holding their next Advice Surgery on Saturday 4th February, at Peasedown St John Community Library, located in The Hive Community Centre.
It will be an opportunity for residents to discuss issues and any concerns they have about the community.
No appointment is needed. Residents of Peasedown, Carlingcott, and Braysdown are welcome to drop in between 10 am – 11 am.
The councillors will be joined by the Chairman of the Peasedown Community Trust, Gavin Heathcote, who will be available to answer questions about any of the projects the charity runs.
The Hive Community Centre is located on the Bath Road next to Peasedown St John Primary School (BA2 8DH).
For more details about the advice surgery contact Cllr Walker on 07968 401447/ [email protected] or Cllr Bevan via 07792 379850/[email protected]