New school dogs help to boost children's confidence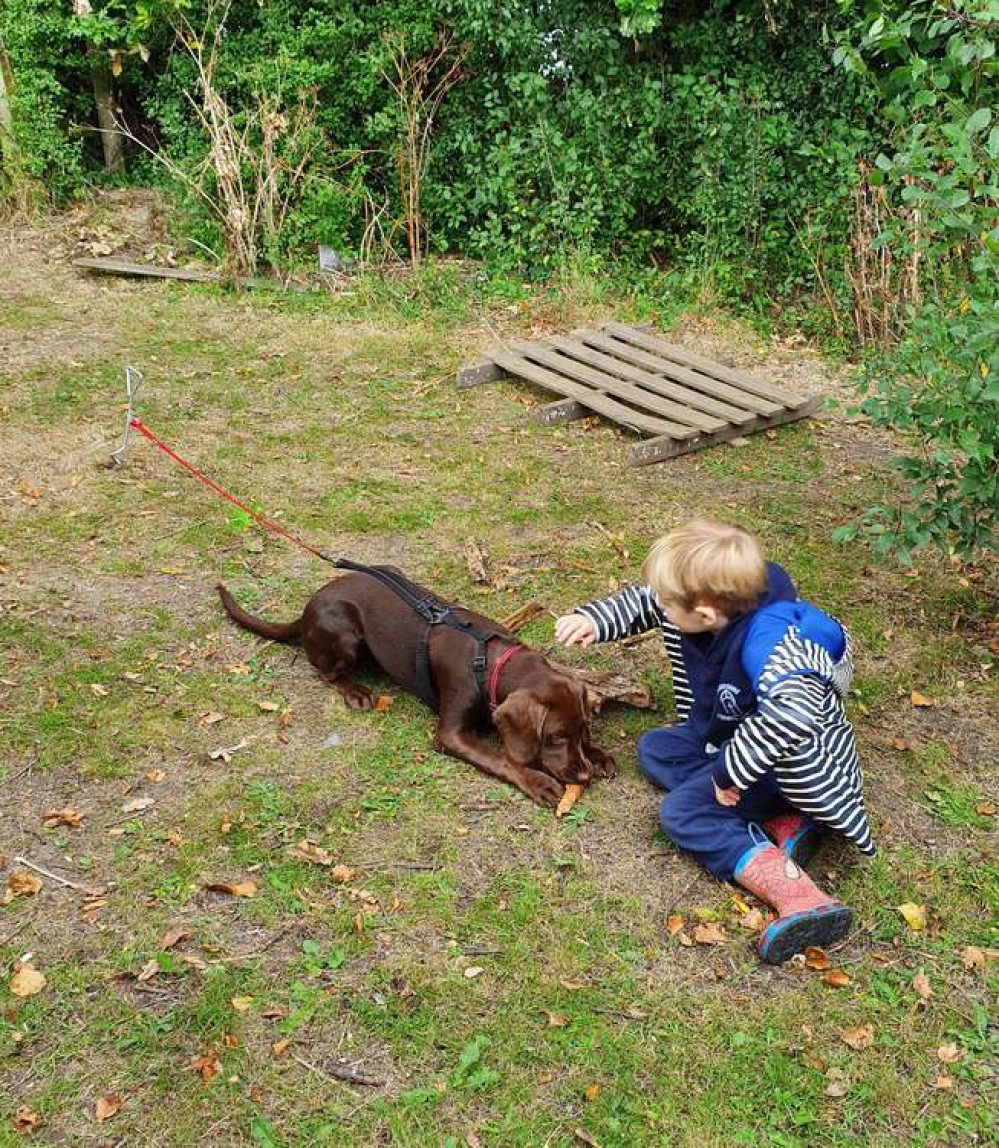 Paws for a moment - Truffles in training at the school
Children at a popular, local rural school have some new four-legged friends.
Shoscombe Church School has recently welcomed Bonnie and Truffle into the classroom to help increase children's confidence with animals.
School Headteacher, Ruth Noall, said: "We have two school dogs in training - Bonnie and Truffle. They provide a shoulder to cry on and a welcome distraction when children are feeling upset, whilst also helping to keep children active at break and lunchtime.
"It is well-researched that dogs can help children's mental health and wellbeing in many ways from listening to children read, being a companion for a walk or playing a game of ball.
"Having Bonnie and Truffle in school has been amazing. They are kind, caring and a joy to have around!"
Both dogs, thanks to the local charity Dogs for Health, are being trained as therapy dogs in school. This means they are being taught how to behave and interact around children. Dogs for Health is a non-profit organisation founded in 2020 currently covering Frome, Shepton Mallet, Coleford, Westbury and Warminster. They offer animal assisted therapy, animal assisted interventions and animal assisted education. Their volunteers visit people in their own homes, hospitals, care homes and schools to support people through activities, education and professional therapy with the help of their dogs.
For more information about Shoscombe Church School visit their website www.shoscombeprimary.co.uk and follow them on Facebook at @shoscombechurchschool