New trees for Orchard Way, Peasedown St John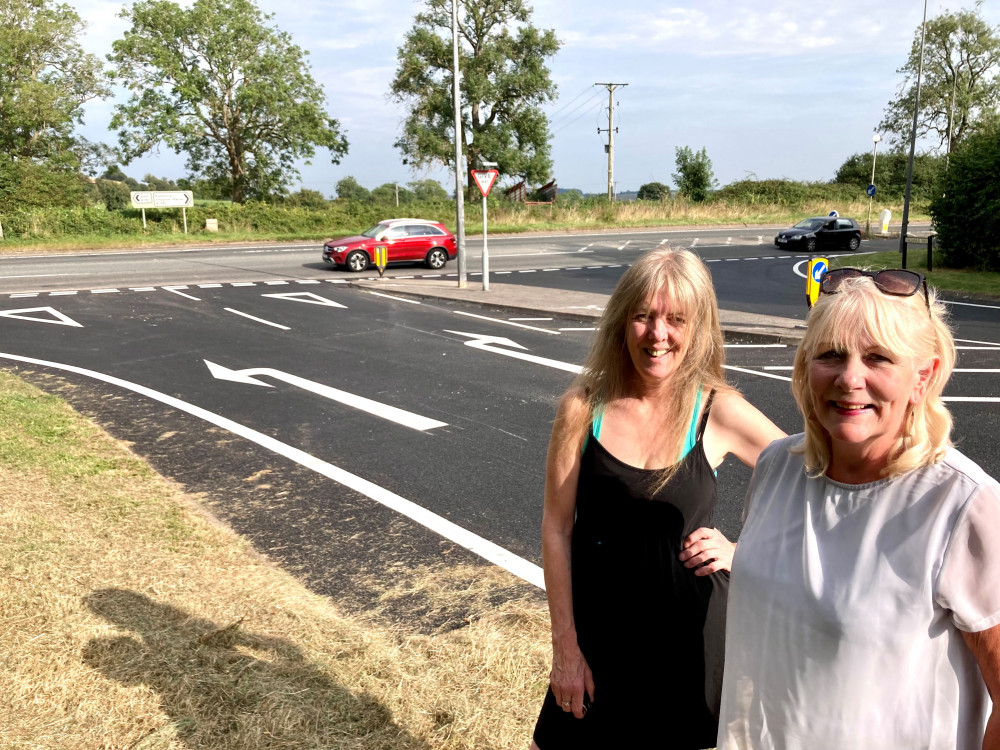 Cllr Sarah Bevan and Cllr Karen Walker in Orchard Way
Peasedown St John is to see another spate of tree planting this winter, thanks to the efforts of the village's Independent Councillors, Karen Walker and Sarah Bevan.
As part of Bath & North East Somerset Council's 'Tree Strategy', an avenue of trees will be planted on either side of Orchard Way, one of the main thoroughfares through the village that provides vehicular access to over 1,000 homes.
Cllr Karen Walker (Independent, Peasedown) chairs B&NES Council's Environment Committee, which has overseen the production of the strategy across the district. She said:
"Trees are one of the best solutions to our climate emergency. They improve poor air quality, alleviate the risk of flooding, lock up carbon, boost our wellbeing – making us feel healthier and happier, and create habitats for wildlife."
The announcement comes as part of National Tree Week, the official start of the tree planting season in the UK, held every year at the end of November.
The new trees in Orchard Way are in addition to the 500 trees already planted in the village as part of the Peasedown Community Trust's 'More Trees for Peasedown' initiative. Launched in March 2021, it's given households right across the community the chance to plant a free tree in their garden and it's also seen the creation of a new orchard in the centre of the village opposite The Hive Community Centre.
Chairman of the Peasedown Community Trust, Gavin Heathcote, added:
"Thanks to Karen and Sarah for working with council staff to secure even more trees for Peasedown. We're determined to keep planting and become one of the greenest villages in Britain!
We've engaged with so many residents and worked with several partners in the community as part of our tree planting strategy, all of which have been instrumental in helping us to plant over 500 trees in gardens and in public open spaces around Peasedown St John."
The new avenue of trees will be planted through Orchard Way over the winter months. For more details contact Karen or Sarah or email the Peasedown Community Trust at [email protected]