Radstock Bombardier - one of the first soldiers to suffer from PTSD - to be honoured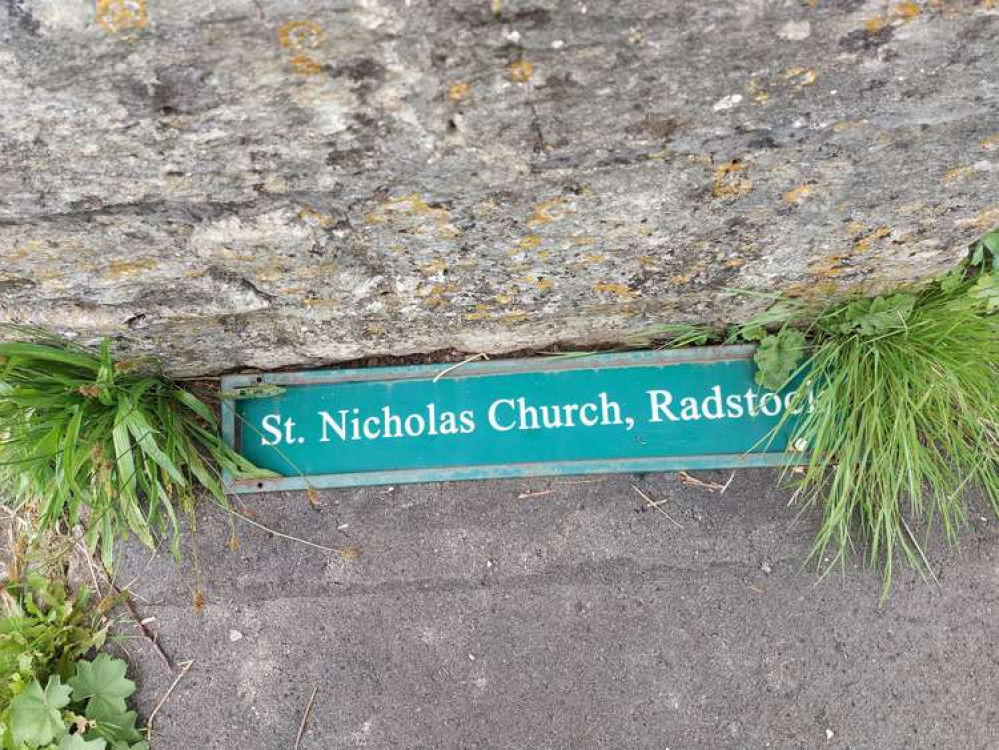 Because the grave is unmarked, poppies will be left at the entrance of St Nicholas church in Radstock
Radstock Town Council has agreed to sponsor one of the local war graves - honouring a soldier said to be one of the first noted victims of Post Traumatic Stress Disorder.
The local branch of the Royal British Legion appealed for local sponsors for some more war graves that would be included this year at their November service for the fallen. This year the Legion, in addition to commissioning poppy wreaths, has some newly designed War Grave Cards, which will be placed on graves during the ceremony.
However the soldier that the Town Council has agreed to sponsor is buried somewhere in St Nicholas churchyard and since the actual grave is not known, the poppy wreath will be placed at the church doors.
The wreath honours bombardier Albert Veal, who had lived at Carlingford Terrace in Radstock, and served three tours in France during WWI. A former coal miner, he never lived to see that war at an end.
This is the citation:
Albert was the son of William & Emily (nee Short) Veal, William was employed as an agricultural labourer and came from Milton, Hampshire, and Emily was from Midsomer Norton.
The census of 1881 shows William working as sawyer, around this time the family moved to Frome Hill, Radstock. Albert was born 1882, William remarried in 1898, to Mary Ann Latchem, and moved the family to 31, Carlingford Terrace, Radstock, the 1901 census shows Albert as the only child still living at home and working as a coalminer,
Albert joined the local militia the 4th Somerset Light Infantry Regiment (Territorials). At the age of 23, decided to join the Royal Garrison Artillery, he enlisted on 21st December 1905, to serve for nine years with the colours and three on reserve, so a total 12 years.
On 19th October 1906, he was posted to No 1 Mountain Battery, and embarked for India. He contracted malaria and spent time in hospital. He was transferred to the 26th Heavy Battery and was stationed at Aldershot when the Great War started. Albert was part of the British Expeditionary Force now in retreat from Mons in Belgium.
On 9th December, he was admitted to the 12th General Hospital at Rouen, having contracted typhoid fever and was evacuated back to Netley Hospital Southampton, where he stayed for 30 days treatment.
Fit again he was drafted back to France on 8th March, and on 28th May was posted to 5th Trench Mortar Battery. He transferred to the 61st Trench Mortar Battery and was promoted Bombardier on 25th October. Whilst on leave at the end of October, Albert married Agnes Banks in Croydon, Surrey, after a very short leave, Albert returned to France. He was admitted into the 20th Casualty Clearing station and two days later to the 11th General Hospital, in Boulogne, before being evacuated back to Netley Hospital once again. The initial diagnosis was melancholia but this was changed to Stress of Campaign known then as shell shock, known today as Post Traumatic Stress Disorder. Albert spent four days at Netley before being sent to Napsbury War Hospital near St Albans, where his condition worsened. Medical notes show he was depressed and he was discharged from the army on 15th April 1916, as being unfit for war service. On his discharge he was admitted into civilian care at Wells Asylum, suffering from Delusional Insanity. Albert died on 3rd March 1917. The Dressing the Graves ceremony will be the day before Remembrance Sunday. So on Saturday 13 November 2021 as follows:
10am – Writhlington
11am - Radstock
12pm – Clandown