The ban on fracking has been lifted : Announced by Radstock MP Jacob Rees Mogg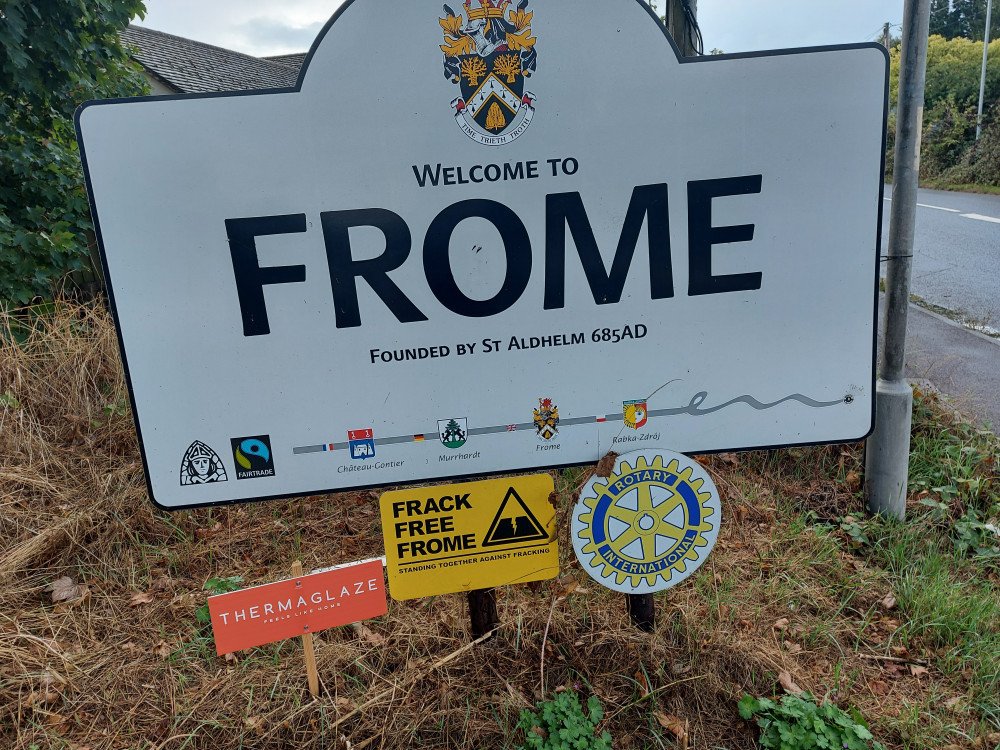 Frome makes it opposition to fracking clear on the signs as you arrive into town
The ban on fracking, which had been widely predicted, has been lifted.
The controversial practice was halted in 2019, amid opposition from environmentalists and local concerns over earth tremors.
Jacob Rees Mogg, who is the Conservative MP for Radstock and now the Secretary of State for Business, Energy and Industrial Strategy, made the announcement in a statement to national media.
Hydraulic fracturing - fracking - is a technique for recovering gas and oil from shale rock.
It has been reported that a number of sites have already designated for oil and gas exploration in Somerset and applications for local fracking sites could come within months.
The decision to lift the ban on fracking represents a major U-turn for the government, with Chancellor Kwasi Kwarteng having previously stated that gas drilling would not bring gas prices and energy bills down.
The Lib Dem prospective candidate for Frome and Somerton, where they are hoping to force a by-election following the suspension of MP David Warburton, who has not been seen for over five months, Sarah Dyke said last week : "Local people are rightly frightened that our precious natural environment could soon be devastated by fracking wells. These plans could leave our water poisoned and our countryside mutilated. The Conservatives obsession with fracking despite no evidence that it will bring down energy bills is deeply alarming. "