The mini budget - what it means for Radstock - with cautious welcome from Metro Mayor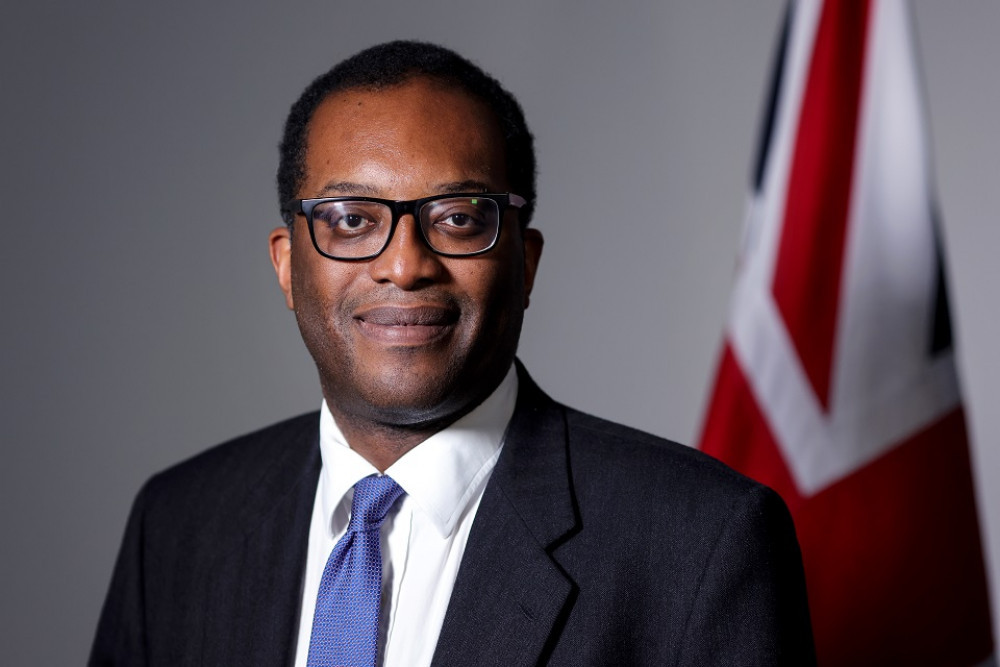 The Chancellor delivered what is being called a mini-budget today (September 23)
Chancellor Kwasi Kwarteng has outlined a series of tax cuts and economic measures in a massive shake-up of the UK's finances.
The basic rate of income tax has been cut to 19p and an increase in National Insurance has been reversed.
The threshold before stamp duty is paid in England and Northern Ireland has been raised to £250,000 - for first time buyers it's £425,000
In what is seen a nod towards increasing business confidence the cap on bankers' bonuses has been lifted, and a planned rise in corporation tax has been scrapped. The 45% top rate of tax for higher earners abolished - although this doesn't apply in Scotland.
In total there will be £45bn in tax cuts by 2027 but much of that - national insurance cuts, the abolition of the cap on bonuses and the highest rate of income tax - is channelled towards higher earners and has already brought some sweeping condemnation.
The BBC's Global trade correspondent Dharshini David commented, for example: "The richest 10 pert cent of society will gain 60 times as much from the National Insurance cuts as the poorest 10 per cent.
"It's a marked difference from the policy of recent years in which the government focussed more on redistributing income".
Responding to the Chancellor's mini budget Metro Mayor Dan Norris said: "I give a cautious welcome to the West of England being considered as a location for one of 38 possible nationwide investment zones. I will always fight for anything that can help our amazing part of the world. But this is a classic case where the devil will be in the detail. I'm not a natural believer in deregulation if it means blocking the building of affordable homes, or scrapping really important protections for our natural environment. But if it means keeping money in our local economy, removing unnecessary bureaucracy, and giving the West of England Combined Authority new important levers or powers, then we should go full steam ahead to improve people's lives locally.
"I really do welcome that the A4 Corridor - Bristol to Bath - and the M32 projects which I've consistently backed as Metro Mayor have been chosen for 'accelerated delivery'. With sky-high inflation we desperately need to get on, and remove barriers, something I have spent a lot of time arguing for with ministers.
"However, people in Bath and NE Somerset, and the wider West of England, are facing the biggest cost-of-living crisis in decades under the Tories, with our economy forecast to have the lowest growth of any major economy next year bar Vladimir Putin's Russia.
"Today was a chance for the Chancellor to get the economy firing on all cylinders and ease the cost pressures local people are facing. Instead, they chose to scrap the cap on bankers' bonuses when millions can't afford the basics. There are corks popping in the City, but working people can't afford to turn the heating on".
The Chancellor hailed his changes to national insurance, stamp duty and income tax as a "new era" - but Labour's Rachel Reeves called his mini-budget "a plan to reward the already wealthy".
In summary:
- The basic rate of income tax will be cut by 1p to 19p from April 2023
- The 45p tax rate for top earners over £150,000 will be abolished, also from April next year
- First-time buyers will pay no stamp duty on homes worth £450,000, up from £300,000
- A 1.25% rise in National Insurance to be reversed from 6 November
- Cost of subsidising both domestic and business energy bills will cost £60bn for the next six months