Torrential rain in parts of Somerset but locally the fields need much much more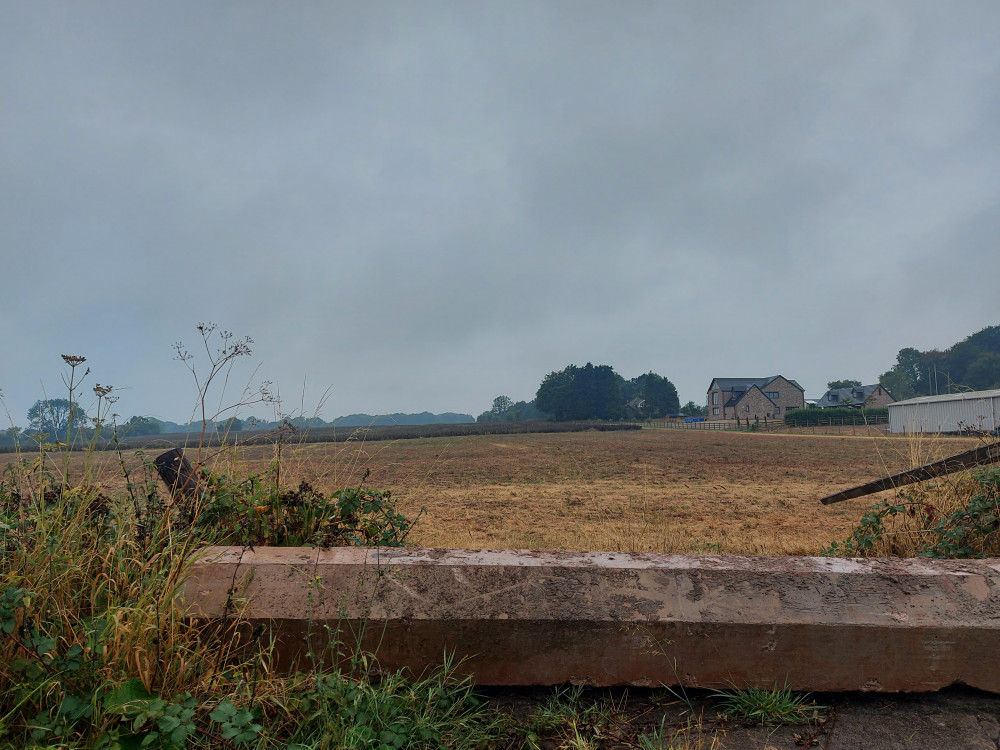 It is going to take quite a deluge to turn these fields green again : Green Ore August 16
It has been raining heavily in some parts of Somerset and across Devon and Cornwall today (August 16) but more locally, so far, Radstock has escaped any big showers. They could come later today and although some may be heavy and thundery, with a warning of lightning and localised flooding it will still not be enough to turn the fields green.
According to the local weather man Kilmersdon Weather HERE as the weather front moves on bigger showers will be pulled to the South East - and next week, it could be hot and dry again.
Which may be of concern to Bristol Water who on August 14 stated: " We do not anticipate the need for any hosepipe bans or water supply restrictions in the Bristol Water supply area this year. This is due to our current reservoir storage and how together we're all reducing the amount of water we use.
" We are carefully monitoring the situation due to below average rainfall this year and lower reservoir levels compared to normal. Rainfall in July was 41% of the average level, with no significant rainfall in August so far. "
From the latest forecast from the Met Office for the South West
Tonight:
Another mild and muggy feeling night with scattered showers. These could be thundery at times, although easing for a time during the early hours. Minimum temperature 13 °C.
Wednesday:
A rather cloudy and muggy start again with showers from the start, potentially thundery at times. Showers easing away to the south, with drier, fresher conditions following later. Maximum temperature 23 °C.
Outlook for Thursday to Saturday:
Mostly dry with sunny spells on Thursday. A band of rain moves east early Friday and another later of Saturday, with sunshine between. Temperatures near average.
More from the Met Office