Unique Play It Forward appeal to help local charity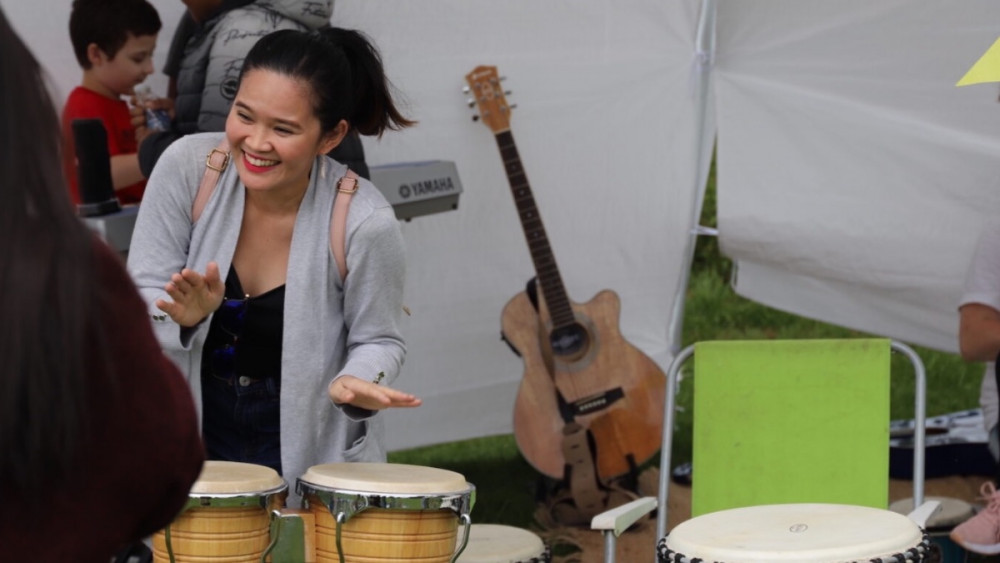 Evolve believe music should be for all
The local music charity has launched a campaign to get help with their community-based inclusive music programmes.
Evolve Music works by
We support families to build stronger relationships with their children.
We deliver community music projects for young people with neurological differences that explore sound and create new compositions.
We support adults to reconnect with their musical memories, explore their inner creativity and have fun.
This is how the appeal, called Play It Forward, works with a personal appeal by the chair:
My name is Claire and I am Chair of Evolve Music, a community music charity supporting families and young people in the South West. We make music accessible through our fun, interactive and inclusive music programmes and we believe everyone should have the opportunity to get involved.
We are asking local music groups to help us with some fundraising. We'd love it if you would join us to 'Play it forward', helping others in your community to access music too.
Could you help us raise some funds at your next event or concert?
You could:
Donate a percentage of your ticket sales
Advertise in your programme and have a bucket collection
Mention Evolve Music in your programme.
It's easy to help
To make it as easy as possible for you, we will provide any images and text you may need and we are also happy to attend your event in person to provide a brief introduction to our work as well.
We can also further support you by helping to advertise your event through our social media platforms, on our website and at our workshops, particularly in your local area.
If you agree everyone should be able to enjoy music and would like to 'Play it forward' with us, please get in touch. I would love to discuss fundraising opportunities with you.
With very best wishes,
Claire King