Local Man Gets National and International Recognition for Life Changing Story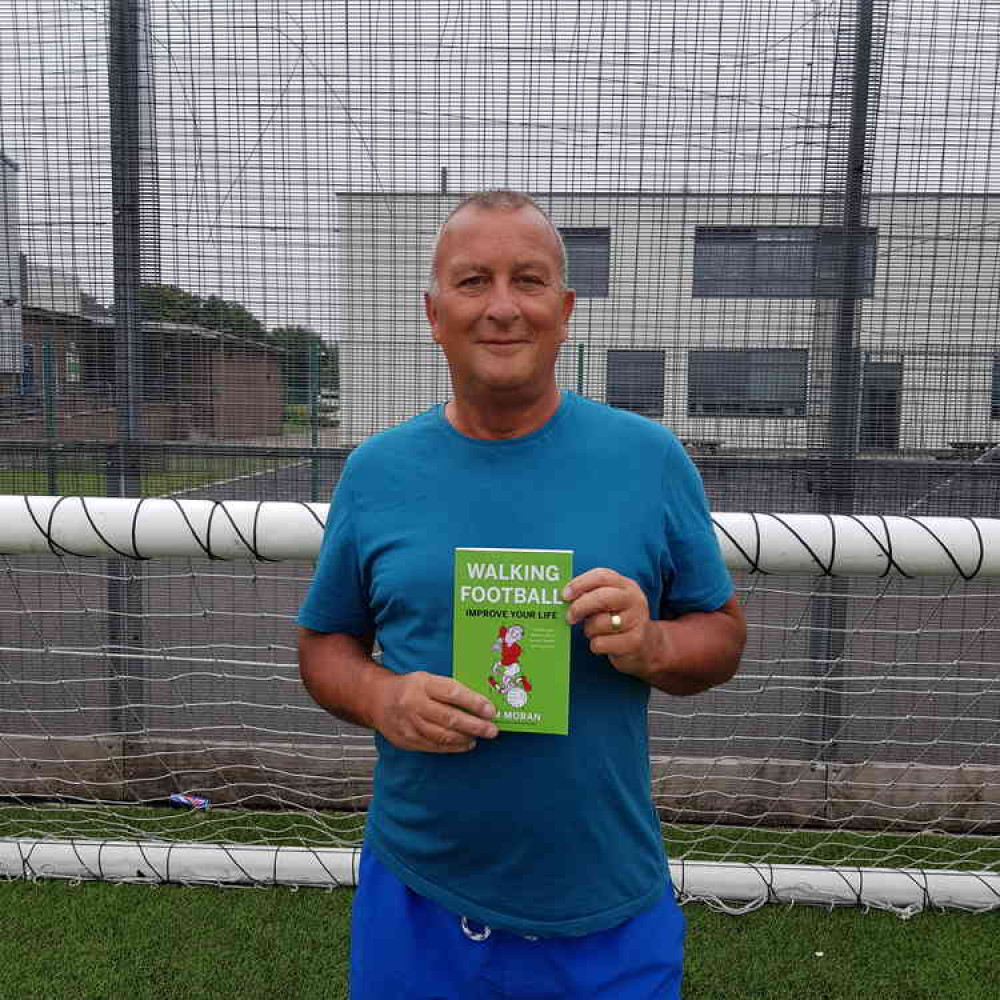 Keith Tyrell with the book which may now be turned into a TV comedy
A Writhlington resident who worked tirelessly in the community, Keith Tyrrell, who now plays walking football, has been recognised for his effort in playing the game he loves,following major heart surgery in 2018.
The walking football team were contacted by Tom Moran,an England International player,who was writing a book on the sport,and asked for interesting stories from any players in the UK that could be considered to be included.
As Keith had been the first Mayor of Radstock ,a school Governor,and was the coordinator in the Radstock Community Speedwatch team,working alongside the police, his story of how he recovered from surgery and integrated himself back from near depression,was considered to be exactly what Tom was looking for.
The book,Walking Football,Improve Your Life, is now available in the shops,and takes both a serious and humorous look at walking football.
Tom Moran was contacted by someone in Poland,who had seen the book and was setting up a website on walking football to promote the game and wanted to include Keith's story.
Permission was given via Keith to Tom,and despite a slight interpretation problem,the full story was published virtually word for word.
The book has been well received,so much so that Tom has been approached by the TV media,to write a comedy drama on walking football.
The Midsomer Norton Walking Football group plays every Tuesday and Thursday morning from 10 to 11. They currently play at Writhlington sports centre,but will be returning to Norton Sports Centre on the 1st September..
If you are over 50 and would like to improve your health or fitness and join in the man banter and the camaraderie,then go along and give it a go.You never know you could end up internationally famous ?