Winning ways for Radstock Town FC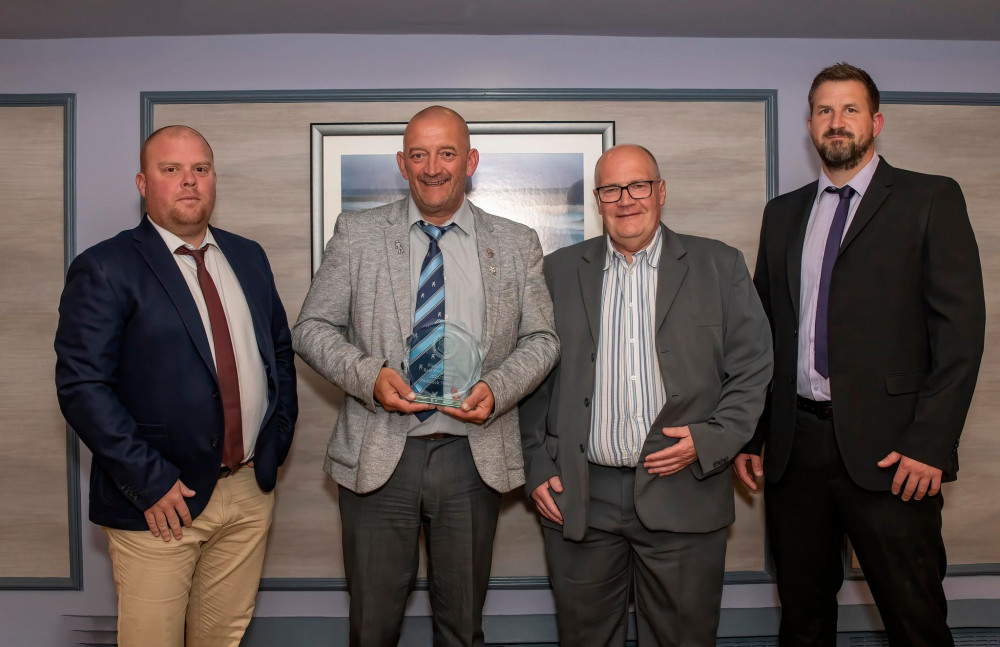 Radstock Town FC win award
The Toolstation Western League gathered in Plymouth last month for their annual convention, the first time the event has taken place since 2019 and there was plenty of interest from across the Somer Valley. Welton Rovers received a glass plaque in recognition of their promotion into the Premier Division through the end of season play offs, the first time a team has been promoted from the Western League First Division in this way.
The awards diner was hosted by former Somer Valley FM Sports Show presenter, Ian Nockolds, who kicked off the evening by presenting Radstock Town with the First Division Best Programme award. The award was collected by Miners' Chairman, Simon Wilkinson, who was joined at the event by new First Team manager, Ian Lanning, and fellow clubmen Dave Wilkinson and Ian Phippin.
The pictures at the convention, which included all the awards presentations, were taken by Radstock Town Club photographer, John Newport and can be found in the gallery section of the Clubs website www.radstocktownfc.co.uk.