Wrestling at the Whisty Hall, all the results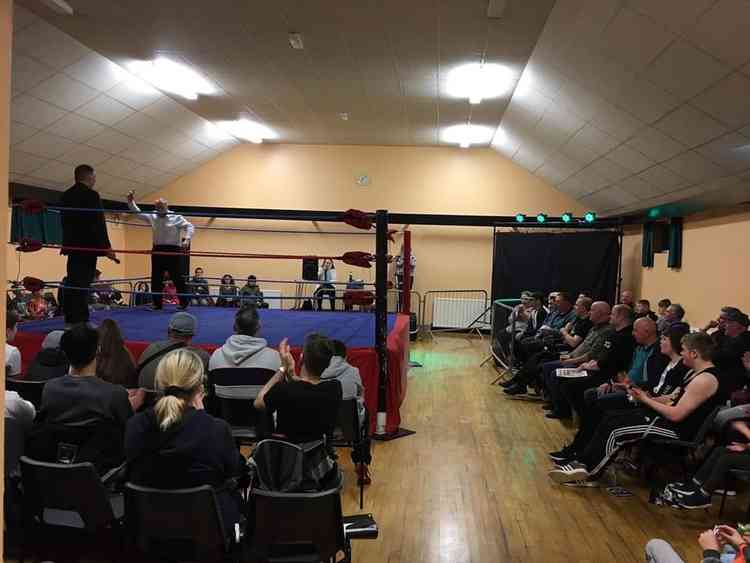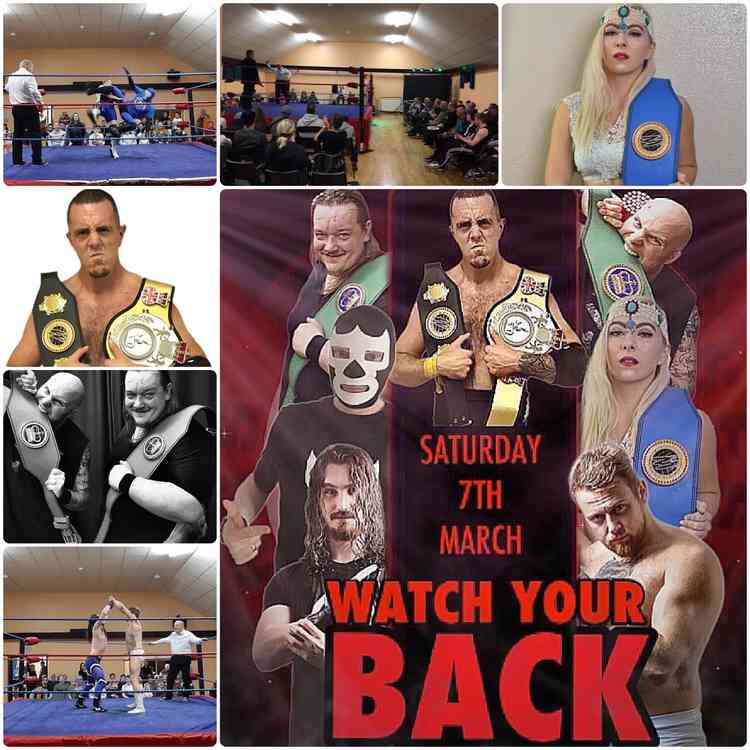 The challenge has been made - the next encounter
One hundred and six wrestling fans watched a furious night of wrestling entertainment in Radstock at the weekend.
The full event review: Two Dogs of War defeated Welsh Wonders to earn a tag team championship match later in the night. Welsh wonders proved that they've come to RWS to make themselves known. The team of LD James and Stevo Jones are definitely out for blood. Unfortunately, they came up short against Dogs of War. After the match Yeah N Scare & Dogs Of War had a Brief state down, which lead to two pots of popcorn going everywhere, Yeah N Scare was left humiliated. Damian Shaw defeated Casey Wild.Damian proved to the RWS universe that he's still got it, Damian has been out with a foot injury for seven months and what a way to come back by beating one of RWS's top faces, Casey Wild.. What's next for Damian Shaw? Mickey Fine and Kenny Mantra wrestled to a double dq and continued to fight after the bell. This has already become a feud of the year candidate. Kenny and Mikey was both awarded "Breakout star" of 2019 and now they're both out to prove themselves. This is a feud to definitely keep your eye on. Kat Von Kaige defeated Nadia Sapphire, showing everyone why she is the RWS Ladies Champion, although Nadia Sapphire gave a great fight. These two are great representatives of why female wrestling is getting more and more recognized around the world. Dogs of War defeated Yeah 'N' Scar via DQ. Even though Dogs Of War won the match, Dogs Of War did not capture the RWS tag team championship belts. Dogs Of War proved how strong they are as a team, which lead to CueBall And Big D to cheat to get the win. After the match Yeah N Scare went on a rampage, CueBall chaining Bulldog The Biker to the turnbuckle post to watch the pain they inflicted to Ryan Charles. Ryan fell victim to the Chokeslam & Splash combo which then led to CueBall attacking Ryan with a hammer! Yeah N Scare was fined £200 each for their vicious attack to Dogs Of War. Jonny Rose and Lacey James defeated Foxcatcher and Josh Andrews. In a classic tag team match, Foxcatcher & Josh Andrews fell victim to Jonny Rose's technical abilities, whilst Lacey James done what she does best and fights. Could we see Jonny Rose and Lacey James become possible contenders for the RWS tag team champions belts? Then it was the main event, Kevin Fury defeated Logan
via DQ.
Kevin Fury was definitely the underdog in this match BUT Kevin does what Kevin does and bounced back. But, Logan's manager Hayley Quinn interfered and made sure the RWS title didn't change hands. Was this smart thinking or was she worried Kevin Fury could have beat Logan?
After the match, Kevin Fury issued a lumberjack match for the next show on Saturday 7th March but the only catch was, Hayley Quinn has to be handcuffed to a member of the Fury Army.
Will the very popular Kevin Fury finally become Champion?
Next Ring Wrestling Stars event is Saturday 7th March at Whisty Hall.