Special thank you to those who have stepped up to offer thoughts on the future for Peasedown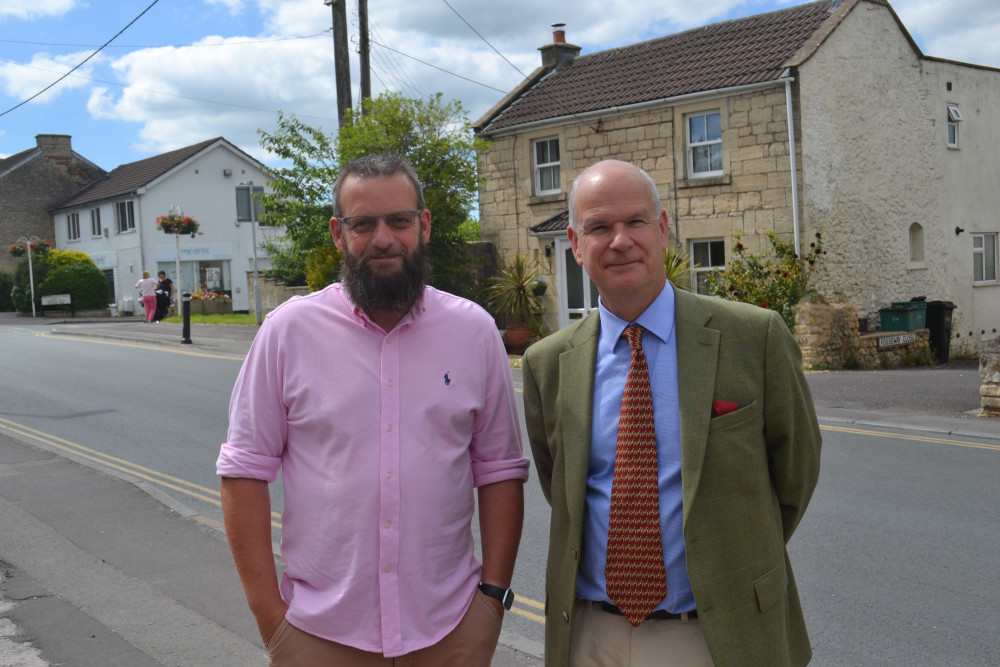 Gavin Heathcote (right) when he met the local PCC in the summer in Peasedown
Dear Editor,
Through your letters' page I'd like to thank everyone who responded to our recent appeal asking for ideas for our Peasedown Together 2023 election manifesto.
A huge number of residents got in touch to share their views on what changes they'd like to see to ensure our local parish council becomes more open, responsive and transparent.
There is a growing need for change on the council, which is why a group of us are putting our names forward for election next May.
We want to create a more open and resident-focused parish council.
With a budget of over a quarter-of-a-million pounds each year, the parish council spends huge levels of public funding – often without any public consultation or engagement.
With Peasedown households paying huge levels of taxes to the parish council each year, largely because of the council's recent 41% tax hike, its essential that the public are asked how they'd like it spent!
Thanks to everyone who got in touch to share their views on Peasedown's parks, footpaths, streetlights and what additional support they'd like the Parish Council to provide during the winter months for residents.
Every view and idea submitted is being looked at by our Election Manifesto Group and considered for the final manifesto draft.
Thanks again,
Gavin
Gavin Heathcote
Leader, Peasedown Together
Ps – we have a few spaces left if anyone would like to stand as one of our candidates for the parish council next May. Please get in touch if you'd like to join us: 07557 683834 / [email protected]